Most who will be visiting this site will either have been there or been saturated with accounts from either set of parents. But for those of you who weren't there or haven't reached your full saturation point yet, here it is...
We were married June 3, 2000 in our beautiful hometown of Grand Junction, Colorado, at Liberty Baptist Church.
| | |
| --- | --- |
| | Bridesmaids were: Michelle Zollinger (maid of honor, in purple), Karis Hartley (in gold), Mary Webb (in platinum), and Rebecca Courdy (junior attendant, in blue). |
Groomsmen were Mark Gordon (best man, in the left kilt), Dave Nichols (left in a tux), Nathan VanBuren (farther left in another tux), and Chris Wren (to Casey's right).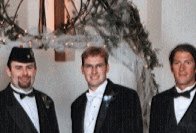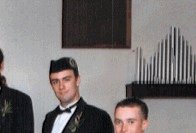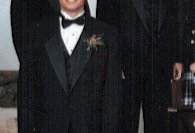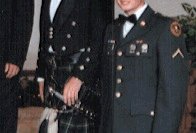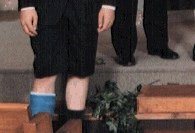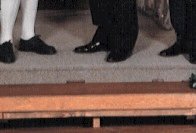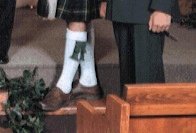 Ushers were Zane Gordon (in the right kilt), Thomas Parkerson (in uniform), and Eric Parkerson (in the cast).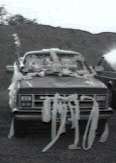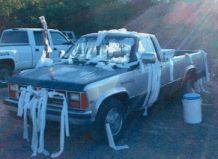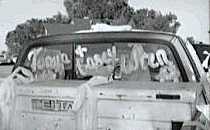 Truck lovingly decorated by aforementioned bridesmaids/groomsmen and many other accomplices (all caught on tape, by the way).